VIEW OUR LED PROJECTOR PROJECTS
Golux 1000
The GOLUX 1000 is a powerful projector, thanks to the wide zoom (7,70°-34°). The aluminium body, electronic ballast can be used for long distance, wide architectural and environmental projections.
Gobo LED 80D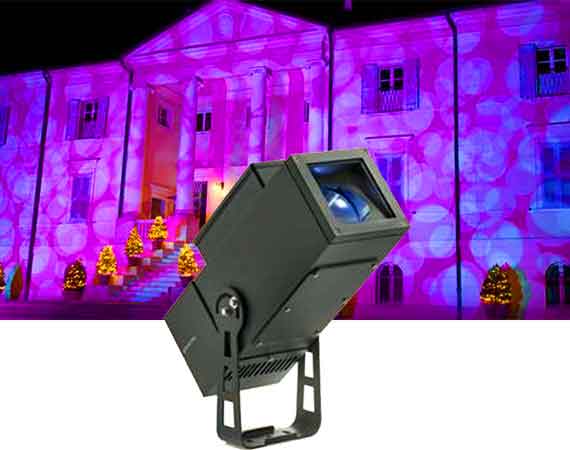 With all the renowned, uncountable advantages of the single powerful LED that is fitted with, this brand new IP65 rated GoboLED 80D projects a bright and accurate rendition of graphic designs or logos in outdoor and  indoor locations with the help of a dichroic or metal gobo.
Divum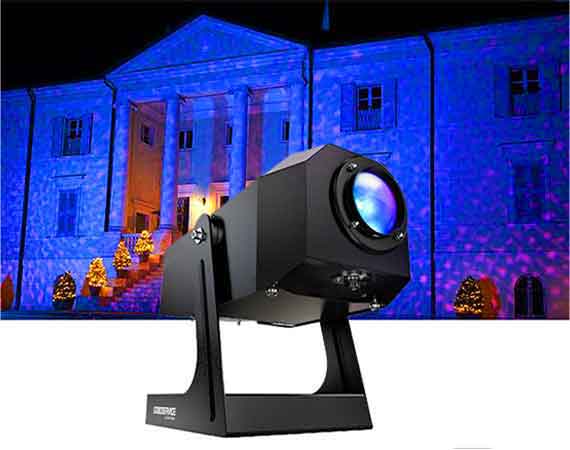 The Divum30K is an extraordinary performance LED projector, thanks to the brand new 30,800 Lumen COB LED. This projector is ideal for bright and brilliant all year round projections. The Effect version includes quality camera lens and animation disc accessory to ensure high resolution of snowfall and shooting stars effect.